Heart of America Dance Centre Faculty
Cynthia Monaco, Director of HADC, has introduced and taught ballet to thousands of students over the last 30 years. Her love of ballet began at the age of 8 with training from Miss Tatiana Doukoudovska and Miss Shirley Weaver at the UMKC Conservatory of Music in Kansas City. She studied ballet in New York with Valdimir Doukoudovska at Carnegie Hall along with David Howard, one of New York City's leading ballet instructors. Formerly a soloist with the Kansas City Ballet company, Cynthia was one of the youngest dancers to join the company. In 1990 she founded the Heart Of America Youth Ballet . HAYB is one of the largest youth ballet companies in the Midwest. Cynthia received her undergraduate degree at UMKC in Communications and her Masters degree from UMKC in Counseling. She resides in Lee's Summit with her husband, Michael Monaco, MD. She has two grown children: Christina Rellergert, who is an integral part of the development of the studio, and her son, Nicholas, who is currently completing his medical residency in Georgia.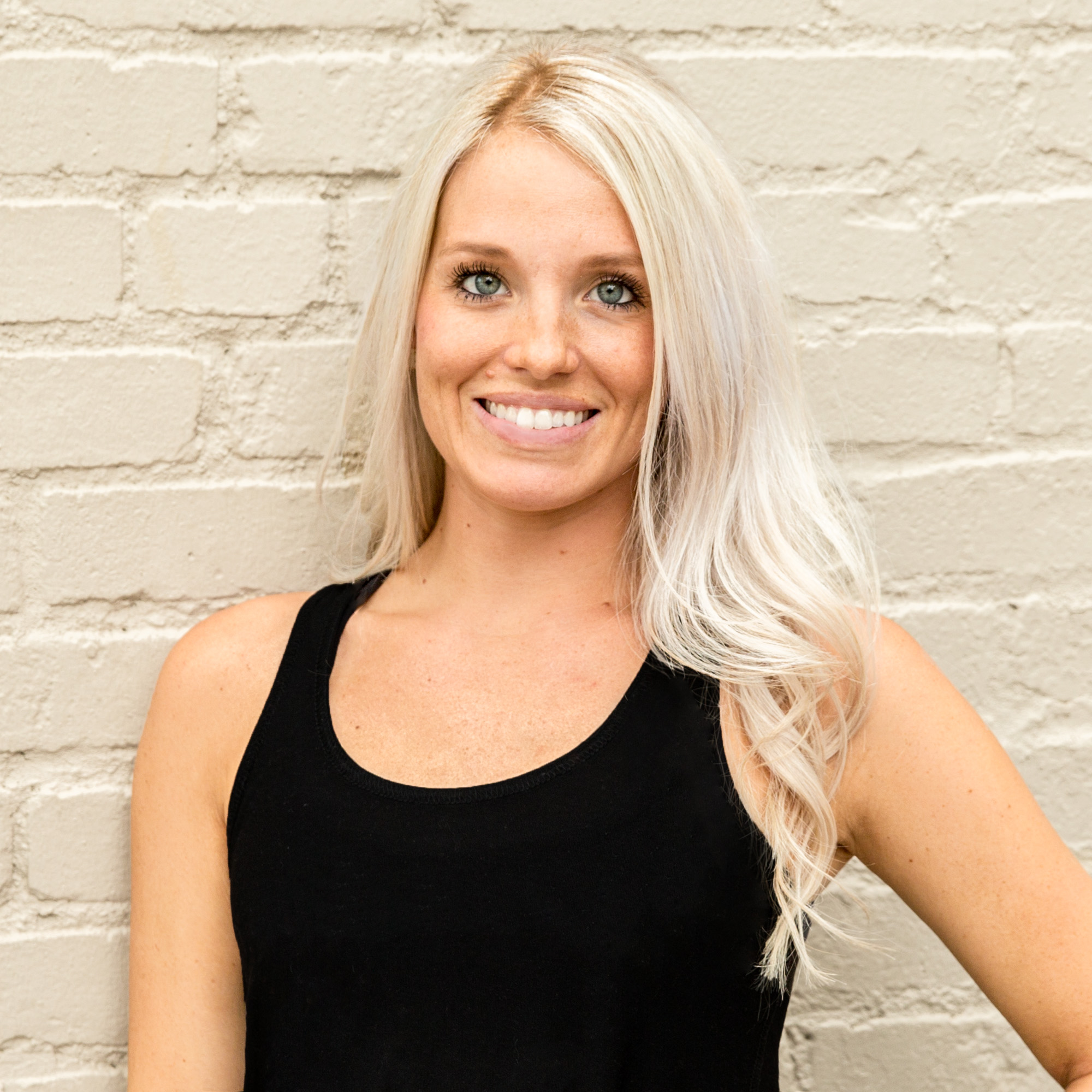 Christina Rellergert has been dancing all her life. Growing up, Christina was a member of the Heart of America Youth Ballet where she played lead roles such as Alice in Alice in Wonderland and the Sugar Plum Fairy in The Nutcracker. She also competed with HADC ~ The Team from 2001-2006 and won numerous awards, scholarships and titles at various conventions and competitions. After high school, Christina attended Arizona State University where she received her Bachelor's Degree in Interdisciplinary Studies focusing on dance and communication. While attending ASU she was a member of the ASU Sun Devil Dance Team. During college, Christina taught and choreographed at local studios and was on the Universal Dance Association Staff where she taught various camps around the Midwest. After college Christina moved back home to Kansas City where she became a member of the Kansas City Chiefs Cheerleaders. She was with the Chiefs for three years and served as co-captain for one season. Christina is currently teaching all levels at HADC and is choreographing for HADC ~ The Team while also serving as the head dance team coach for St. Teresa's Academy. Christina lives in Kansas City with her husband, Aaron and their daughter Siena. Her love and passion for dance is shared immensely through her students, whom she loves dearly.
Lisa Anderson is the Co-Director of Heart of America Youth Ballet, an instructor at Heart of America Dance Center, and a choreographer for HADC ~ The Team. In 2011-12 Lisa was a member of Perceptions Contemporary Dance Company in New York City. Lisa graduated in 2010 with a Bachelor of Fine Arts from Missouri State University with a focus in Dance Studies and Performance. As a student in the MSU dance program, Lisa was selected to takeher choreography to ACDFA to get adjudicated. Lisa was also a member of the Sugar Bears Dance Team at MSU, taking first place bids to nationals. During the summers in college, Lisa worked for the Universal Dance Association (UDA) as an instructor for high school aged students at the midwest summer camps. Lisa has lately offered her available time for local high school teams to work on jazz technique and has choreographed their competition routines. Growing up, Lisa trained with HAYB, and had many lead roles including Sugar Plum Fairy and Queen of Hearts. Lisa was the captain of her high school dance team 2003-2006, and choreographed for her high school musicals "Wizard of Oz" and "42nd Street". Lisa also performed at Starlight Theater as a kid in "Casper the Friendly Ghost". Lisa currently resides in Kansas City, MO with her husband, Paul, and their son, Noah. As a former HADC student herself, Lisa loves passing on her passion for dance to her students. We are all a family at HADC.
Melissa Rash began her dance training 26 years ago in Kansas City. Skilled in the styles of ballet, tap, jazz, lyrical, and theater, she has spent her entire life dancing. Melissa has competed regionally and nationally since the age of five. In 2001 she was a founding member of HADC Dance Ensemble (now HADC ~ The Team). As an alumni of the Heart of America Youth Ballet, she also performed many soloist roles such as Waltz Queen in The Nutracker and Summer Fairy in Cinderella. Starting in 2006, Melissa began to pass her love of dancing on to her students at HADC. She currently is a choreographer for the competitive dance program, HADC ~ The Team. She also teaches dance sampler, combo, tap, jazz, lyrical, and ballet classes to all ages at HADC.
Lindsay Weaver is a former University of Missouri Golden Girl and former head dance instructor for Universal Dance Association. She is a graduate of the University of Missouri with a degree in Early Childhood Education. In Columbia, Lindsay was a Jazz and Hip Hop instructor at Columbia Performing Arts Centre and was also a Kindergarten teacher for Columbia Public Schools. Over the past 10 years, Lindsay has judged competition pieces at UDA camps, UDA Staff tryouts, the Missouri Dance Team State Championship, the Kansas City Classic, and the Oklahoma State Dance Team Championship. She has been a private choreographer for dance teams throughout Missouri and Illinois for over 10 years. Lindsay is an instructor at HADC and choreographer for the pre-team and petite competitive program with HADC~The Team. Outside of the studio, she enjoys spending time with her husband and four children.
Rachel Plante-EuDaly began dancing under the direction of Cynthia Monaco where she became company member of the Heart of America Youth Ballet. She danced in lead roles such as Cinderella, Sugar Plum Fairy, Waltz Queen, and Snow Queen in the Nutcracker. While dancing with HAYB, she was given a personal invitation to Joffrey's Ballet Summer Program in San Antonio. She furthered her training in London at Laban Dance Conservatory. Rachel danced with Storling Dance Theatre and Maxxas Dance Company. She was artistic director, dancer, and choreographer for Kansas City Movement where she had the opportunity to travel and perform in Sydney, Hong Kong, and New York City. She is delighted to be teaching ballet, pointe, modern, and lyrical at Heart of America. Rachel is ballet mistress for Heart of America Youth Ballet and is also teaching lyrical and jazz for the Heart of America Homeschool Dance Program. Rachel is blessed with a loving husband, Eric, and three sweet children: Wes, Elliott, and Hugo.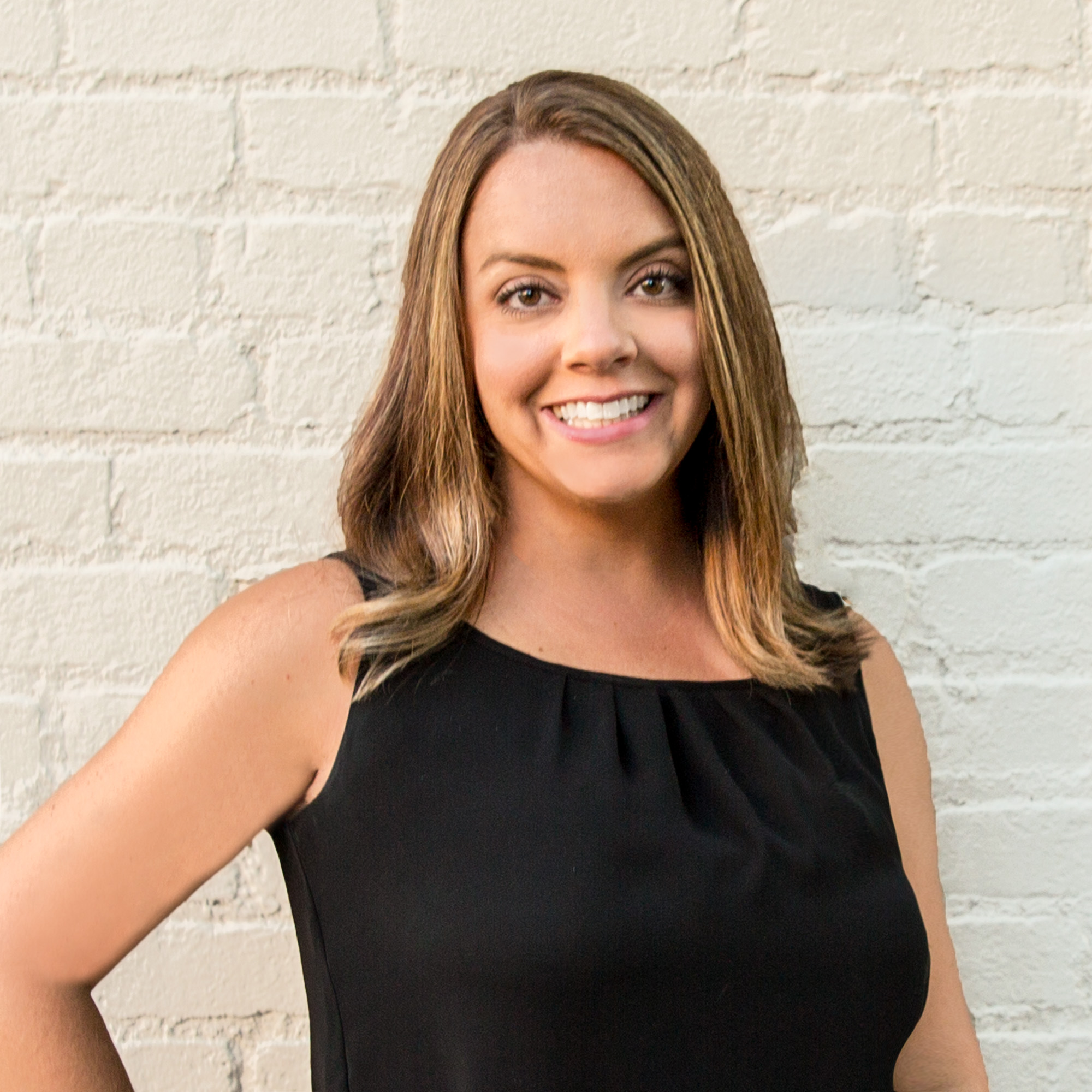 Following the footsteps of her dance teacher mom, Carissa grew up dancing and competing. She competed with P&Ds, winning many awards and titles at local and national competions and conventions. After high school she attended the University of Missouri where she received a degree in Communications. During that time, she was also a member of the Golden Girls Dance Team. She had the pleasure of being a co-captain her junior and senior year and enjoyed winning the USA National First Place Title her senior year. During college and after, she taught and choreographed competiton routines for a local studio in Columbia, Missouri. After college she moved back to KC and earned her degree in Elementary Education, she is a 2nd grade teacher. Carissa enjoys spending time with her husband and 2 girls, who both share her love of dance.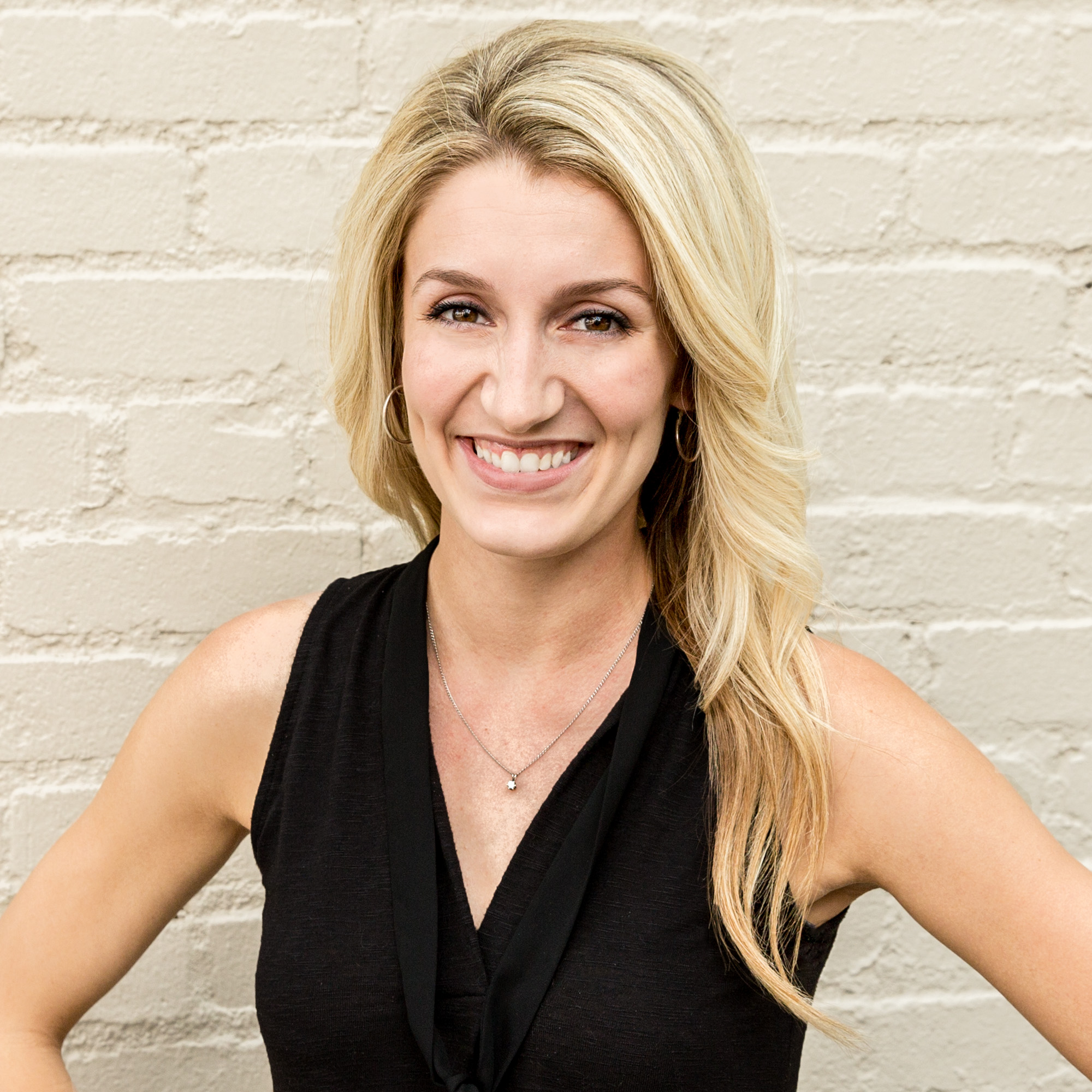 Carly Crowder is a graduated from Oklahoma City University, she received a Bachelor of Performing Arts degree in Dance Performance under the direction Jo Rowan, along with receiving a Minor in History. Crowder was the female deputy of OC's America Spirit Dance Company. Since graduation she has toured internationally in Austria, Italy and Germany with Remix Dance Company and was the featured dancer for a National Commercial for National Geographic's Brain Games, presented by Acura. Crowder performed in Chicago as a company member for Inside Chicago Dance. She also held the positions of Junior Company Director and Jazz/Contemporary Dance for Hindsdale Dance Academy in Westmont, Illinois, where her choreography qualified for YAGP Finals. Currently, she travels nationally as full-time adjudicator for BravO Dance Competition!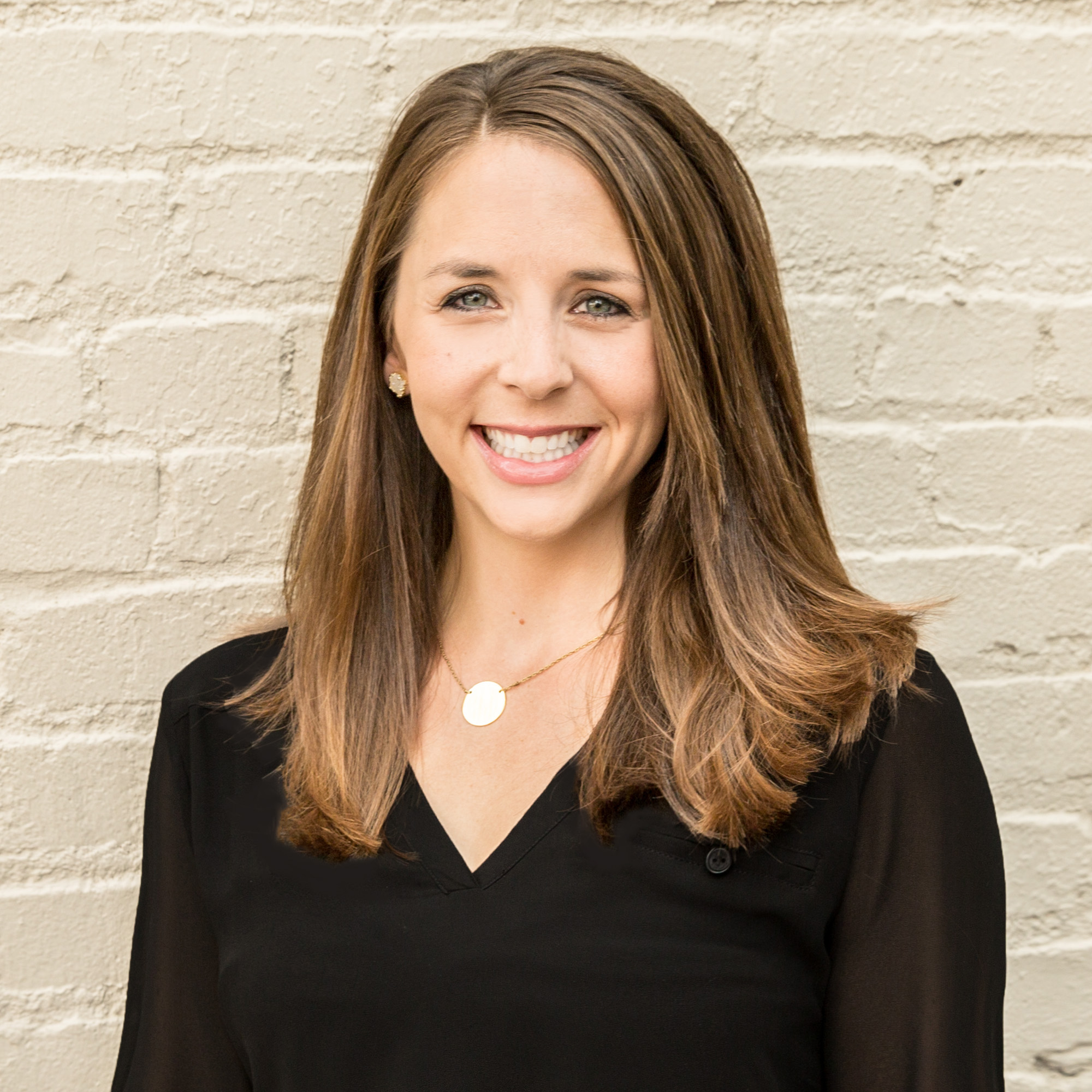 Dance and music have been a passion of Emily's since she started performing at very young age in Iowa City, Iowa. She trained and competed with National Dance Academy for many years and was fortunate to spend time in New York City during the summers attending conventions and studying dance at various studios. After high school, Emily was on staff at the National Dance Academy while studying vocal music and education at the University of Iowa. She was an active member of the University of Iowa Dance Department. She participated in performances with the dance program as well as performing in the Kantorei Chorus and the Old Gold Singers. She graduated with her Bachelors Degree in Vocal Music and Music Education. Emily was the 2004 recipient of the Marcia Thayer Fine Arts Scholarship and the 2006 recipient of the Cora Curtis Hayes Music Education Scholarship. Emily was a member of the City Circle acting company and as well as the Fame All-Stars 2005 European Tour. Prior to moving to Kansas City, Emily was the vocal music director at Bettendorf High School in Bettendorf, Iowa where she founded their first competitive show choir, Surround Sound. During her time in the Quad Cities she also taught voice and dance lessons at the River City Music and Dance Academy. Emily is currently working as a freelance choreographer for dances teams, show choirs, musicals, and community groups throughout the Midwest including shows like High School Musical, Annie, Sound of Music, Guys and Dolls, Oklahoma, Pirates of Penzance, South Pacific, and Shrek. Her groups have won multiple state titles in dance as well as best choreography awards and titles at competition. Emily is thrilled to be on staff at Heart of America Dance Center. She currently resides with her family in Lee's Summit, Missouri.
Hailey West is from Norman, Oklahoma, where she grew up dancing and competing with Massay's Dancestar Productions for 13 years and was a four year member and captain of her high school's Dance Team. She then decided to further her dance education at Texas Tech University where she graduated as a Dance major and Business minor. During her time at TTU she was a four year member of the Texas Tech Pom Squad and is a 5 time NDA National champion. Throughout her time as a dancer she has performed a variety of styles such as jazz, pom, lyrical/contemporary, hiphop, tap, modern, and ballet, and has had the privilege to set works on a variety of studios, high school/college dance teams, and in traditional and site-specific shows produced by the Dance Department at TTU. Most recently, she has moved to Kansas City after becoming a member of the Kansas City Chiefs Cheerleaders and is loving her time as a rookie member. She is ecstatic to be in the HADC family and can't wait for this upcoming season.
Amber & Rachael EuDaly began dancing in 1984 with Cynthia Monaco. They were instrumental in the Heart of America Youth Ballet dancing as the Sugar Plum Fairy and Cinderella. Their previous experience includes: Ballet Magnificat's Summer Program, a personal invitation to Joffrey's Ballet Summer Program in San Antonio, and extensive training in UMKC's Dance Division. They have performed and taught workshops throughout the U.S. and Canada. With Storling Dance Theater, Amber and Rachael danced lead roles in the premier of the Prodigal Daughter at the Lyric Opera House in Kansas City. In April of 2002 they danced in Times Square in New York City. The EuDaly sisters began their Home School Dance Program in 1996 after many requests from fellow home schoolers. It has been their vision to see dance classes made available to all home school families in the area. Their goal is for every child to be inspired to learn in a positive environment. This program is unique in offering daytime classes. [www.homeschooldance.com]